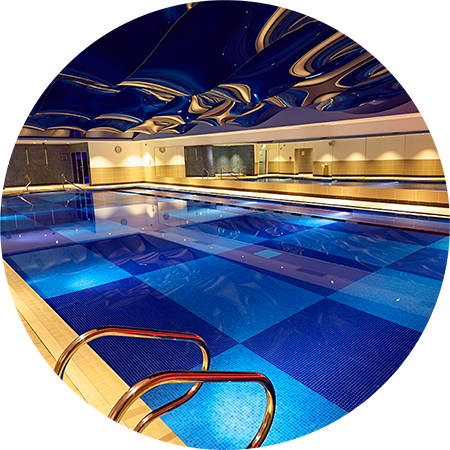 Craven Street, North Mount Pleasant, Holderness Rd, Hull HU9 2AP – View on map
Monday - Friday 4pm - 7pm. Saturday 9am - 1pm
Office Hours: Mon - Fri, 10am - 5pm
Technical Info
20 Metres
Constant Depth 1.2m
Temperature 30

º

C
Parking
Plentiful parking is available within the retail park's Car Park. Please sign in at reception as you arrive, and you will then be granted access to the changing rooms.
Changing Rooms
Male & Female changing rooms are available with showers, and shower cubicles. Toilets are accessible within the changing rooms. Please ensure children age 8+ use their own gender changing rooms. A family changing room is available upon request at reception, this connects both Male & Female changing rooms.
Seating & Viewing
Viewing is from within the cafe, where refreshments are available.
Key Information
If we can kindly ask that you either remove shoes or wear the Blue shoe covers provided on poolside, to help maintain a clean pool environment. Food and Drink is prohibited within the pool hall. Due to child protection, we cannot allow photos or videos to be taken within the facilities.