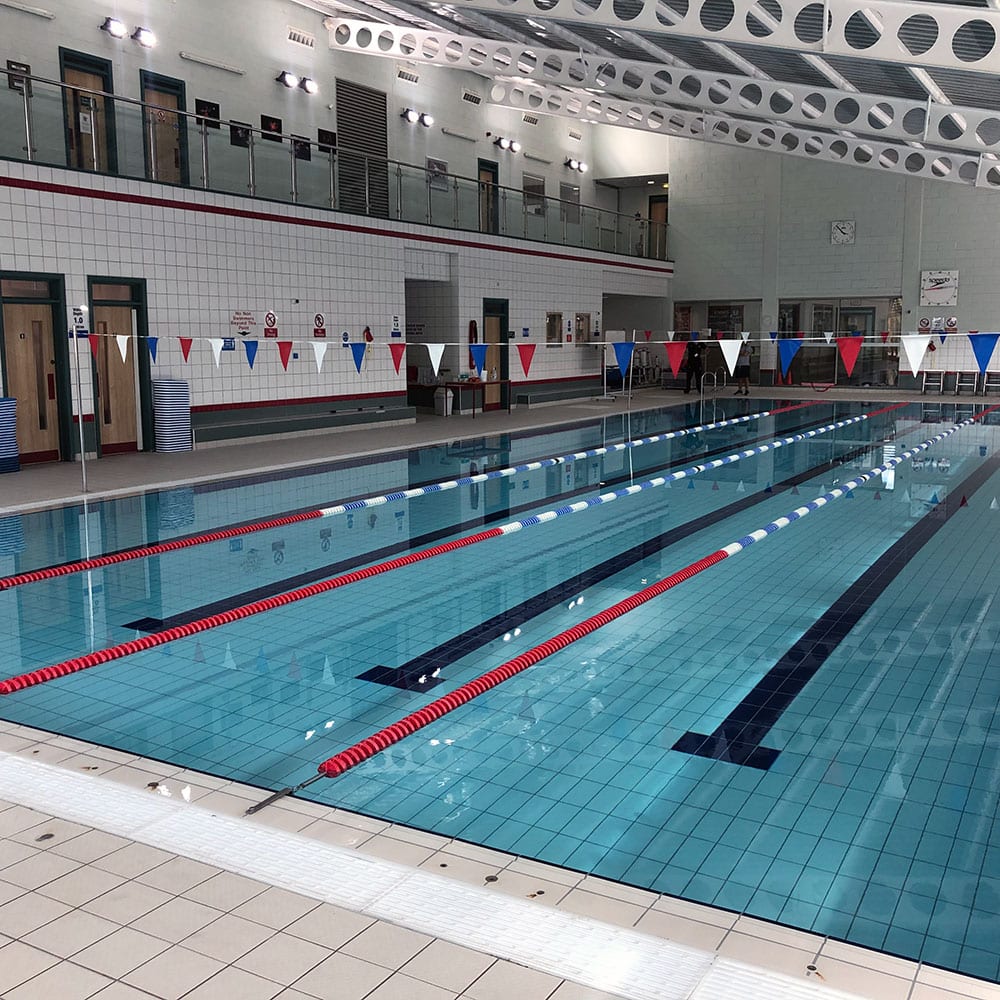 Office Hours: Mon - Fri, 10am - 5pm
Technical Info
25 Metres, 4 Lanes

Diving Blocks

Depth 0.9m – 2m

Temperature 30C
Parking
Plentiful parking is available within the school grounds, adjacent to the tennis courts and next to the Swimming Pool. Please follow school signage as your approach.
Changing Rooms
Male & Female changing rooms are available with showers. Toilets are accessible within the changing rooms, and poolside. Please ensure children age 8+ use their own gender changing rooms. Disabled changing facilities are also available.
Seating & Viewing
Viewing is from within the cafe, where refreshments are available.
Key Information
A viewing gallery is available above the changing rooms, which is open to the pool hall, and adds to the parental experience. Vending machines are available in the foyer.